Eco Schools

Click on the icon to find more information about eco schools at St. Josephs.

St. Joseph's Primary School
Welcome to our school! Croeso i'n hysgol!

Our school was opened on the 29th August 1927 and was originally situated in New Zealand Road. In 1994 there was an opportunity to move to a larger premises on North Road. The building, houses 7 classrooms, an I.T.Suite and two additional classrooms for art and craft,music and an area where children can work in small groups. There is also a large school hall, which is used for a variety of activities including assemblies, P.E., games, music and drama. The hall is also used for school lunches and there is a kitchen attached which provides hot meals everyday.
Outside we have a covered area for reception children to use at all times to address the needs for the Foundation curriculum, an outside play area with climbing frames, swings and a small garden to grow flowers and plants.

Parents and School

At St. Joseph's, it is our policy to actively promote partnership between parents and the school. We believe that parents have a very important part to play in the life of the school and anyone who is able to spare some time during the day will be warmly welcomed. Teachers are always very pleased to have extra help with practical activities such as craft work and cookery, and parents can make a valuable contribution in helping with reading, computer work or science.

Even if you are unable to spend time in this way, there will be various social occasions when we will be pleased to see you in school. It will make an enormous difference if the children know that we value your help and interest.


Created on 2003-02-04 10:24:27 by install
Updated on 2012-11-08 22:44:13 by webmaster
Quality Mark
Basic Skills


ICT Mark

Safety on the Internet
We provide advice in school on the Safe use of the Internet.
These links below may be useful if you wish to find out more about safety for children on the internet.
Clickcleversafe
Safe Kids Website
Usborne

Dancing Mat
The Picture link below takes you to BBC's DanceMat Typing, with different units for the different set of keys and lots of activities to get practicing. There is even a Liverpudlian moose to guide the children through it, and a high score table.

Flag Counter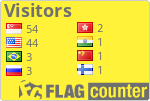 Healthy Eating
The Welsh Assembly Government indicates that daily snacks which children bring into school should only be fruit, vegetables and water. This is based upon healthy eating research.

AS SUCH CHILDREN SHOULD NOW ONLY BRING IN FRUIT, VEGETABLES AND WATER FOR SNACKS




PLEASE HELP US!